The National Employment Team
---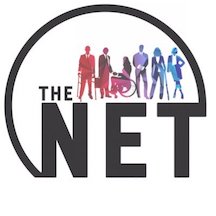 What is the National Employment Team (NET)?
Vocational Rehabilitation serves approximately one million individuals with disabilities per year, and has over 25,000 staff across 80 agencies in all 50 states and U.S. territories.
TAP is supported by the NET which includes VR Business Consultants in every state, the territories and D.C. that can provide support services to your business at the national, state and local level.
TAP being supported by VR and other partner organizations offers the largest talent pool of candidates with disabilities in the United States, making tapABILITY.org the premier web portal for business to hire individuals with disabilities.
---
What makes the NET and TAP unique?
Working together is what makes the NET and TAP unique! You are not just posting a job and hoping someone sees it, you have the support of agencies and teams behind the system supporting their job seekers. As employers, you get access to a centralized talent pool of individuals with disabilities who have self-identified because of their affiliation with VR and other partner organizations who serve individuals with disabilities. Not only this, but employers are able to measure outreach and recruitment through state of the art reporting, while also getting access to the support of VR business consultants. Support services include: pre-employment, recruitment and retention support, staff training on disability awareness and employment laws, diversity program strategies, consultation and technical assistance, financial support, employee assistance, and access to VR at the local, state and national level.
We believe that the most successful way we can experience positive outcomes and hires of individuals with disabilities is through working together. Check out our brochure here to learn more: TAP and the NET
---
Our committment
Our committment to our community is to bring on employers who have a strong committment and initiative to hire individuals with disabilities. We are committed to working with employers to create local, statewide, and national partnerships. Our team wants to get to know you and learn about your company so we can get qualified applicants to your company through effective partnerships and strategies. We invite employers to participate who are willing to work together for the success of hiring individuals with disabilities!
-->